Autumn 2015 and I was back in Marrakech – for my FOURTH visit – and once again playing tour guide for family members who have never been before. Only this time, I was also going to use this trip as an opportunity to visit lots of different cities in Morocco. Before we did that though, we spent a few days exploring the wondrously unique Imperial city. And, of course, once again I decided to stay in the Sofitel Imperial Palace. And, of course, once again they upgrade me to the Imperial Suite!! I honestly love this place and highly recommend it to anyone and everyone. It's just beautiful and if your budget can stretch to it then you'll never want to stay anywhere else.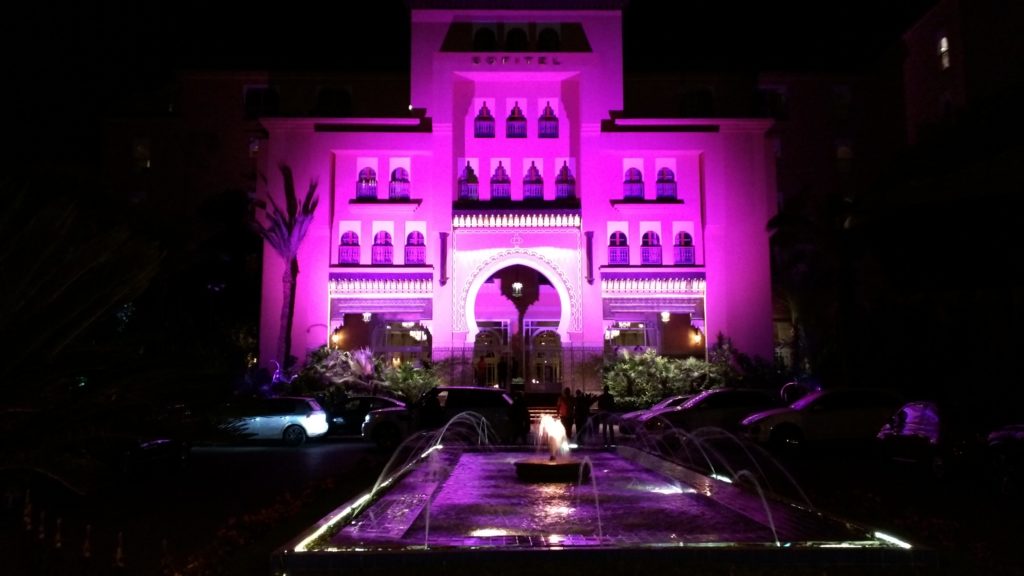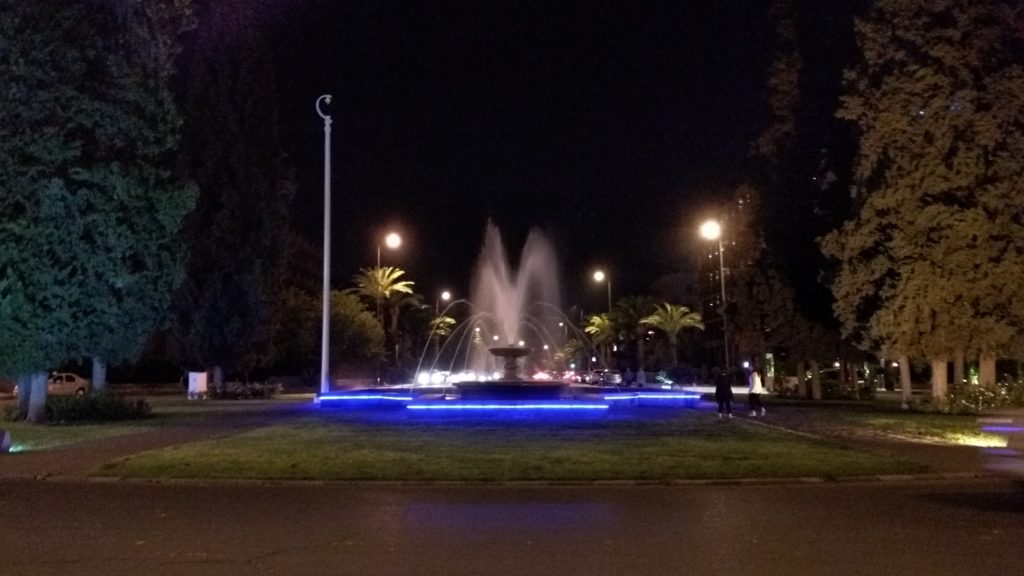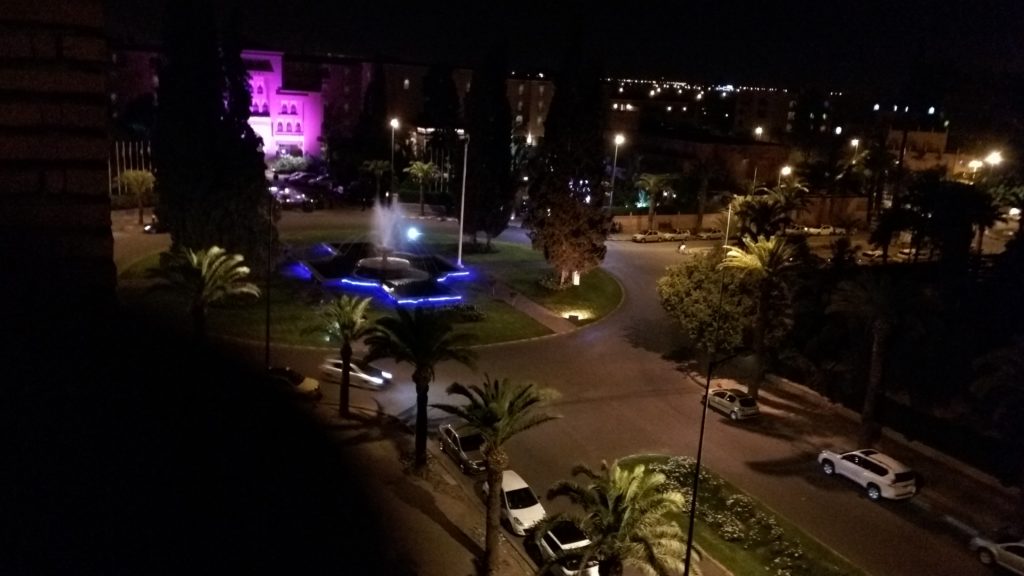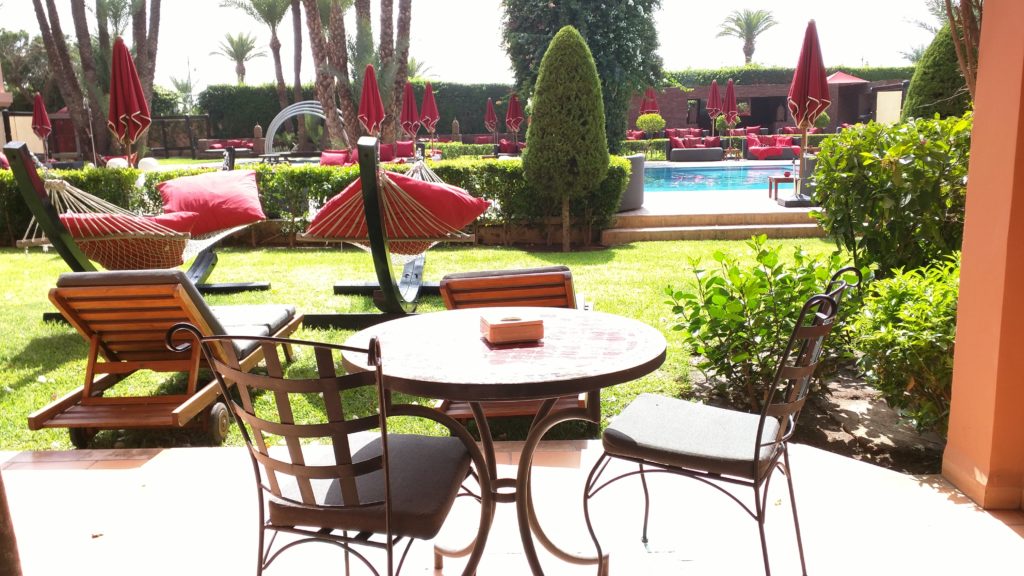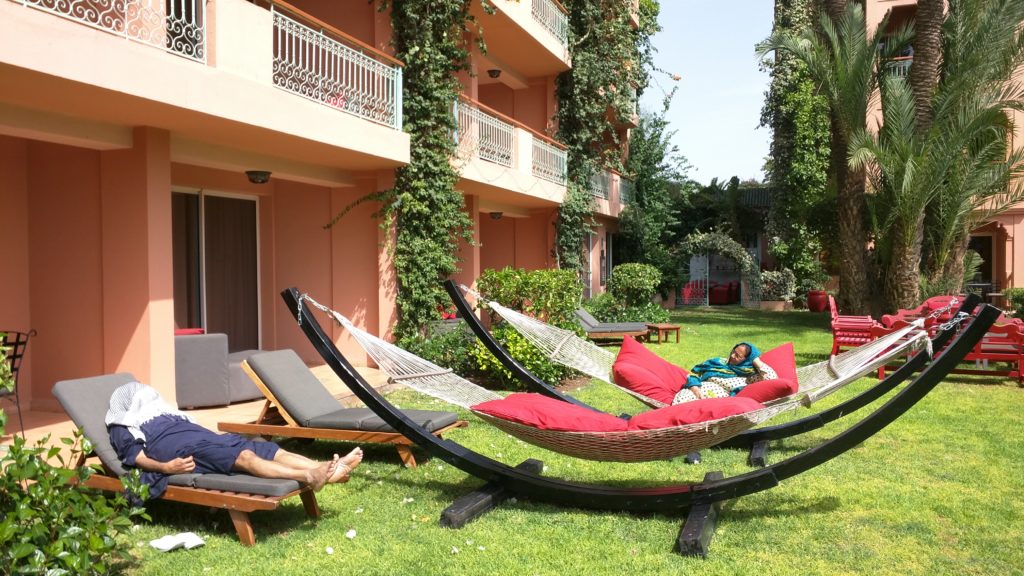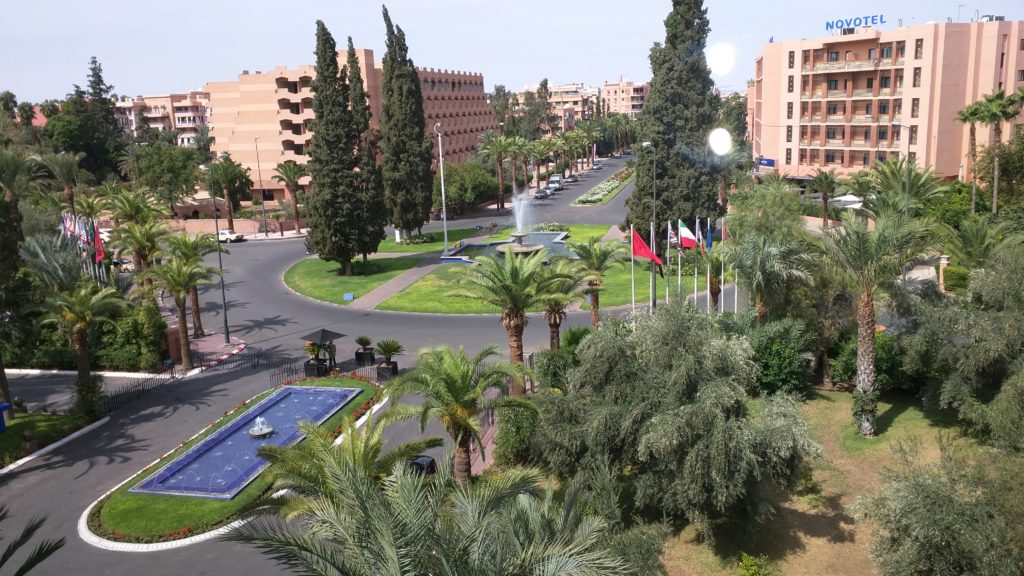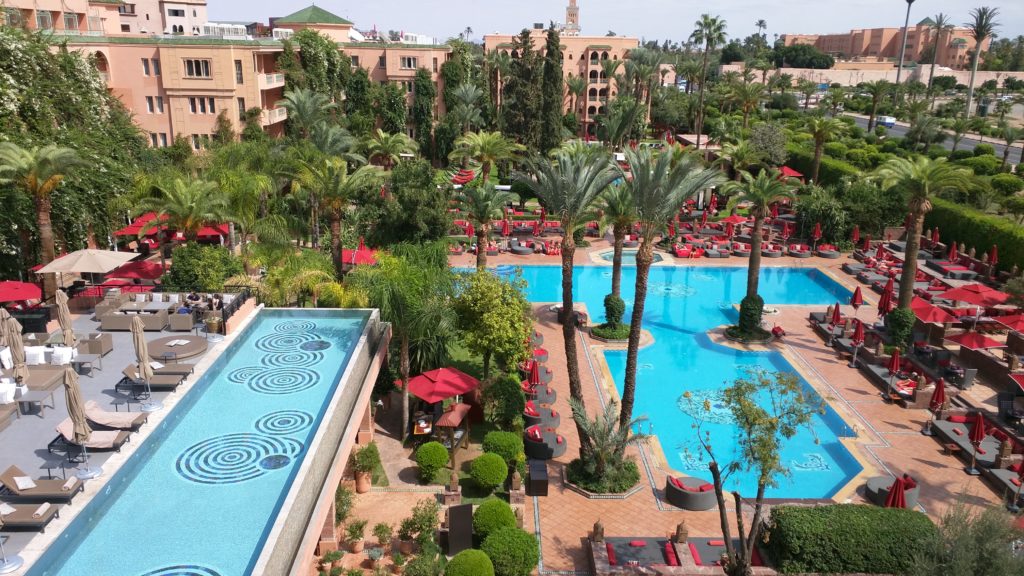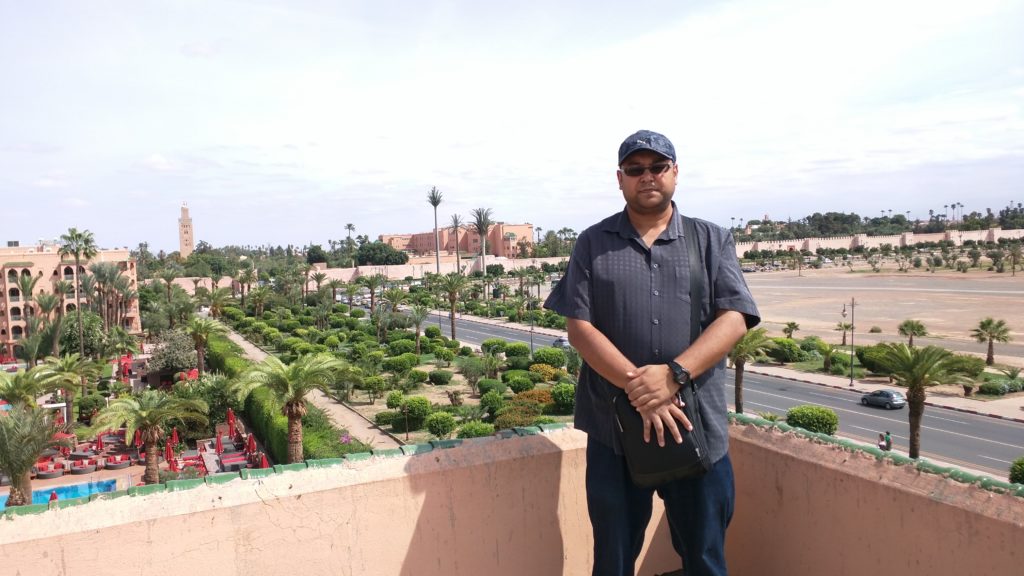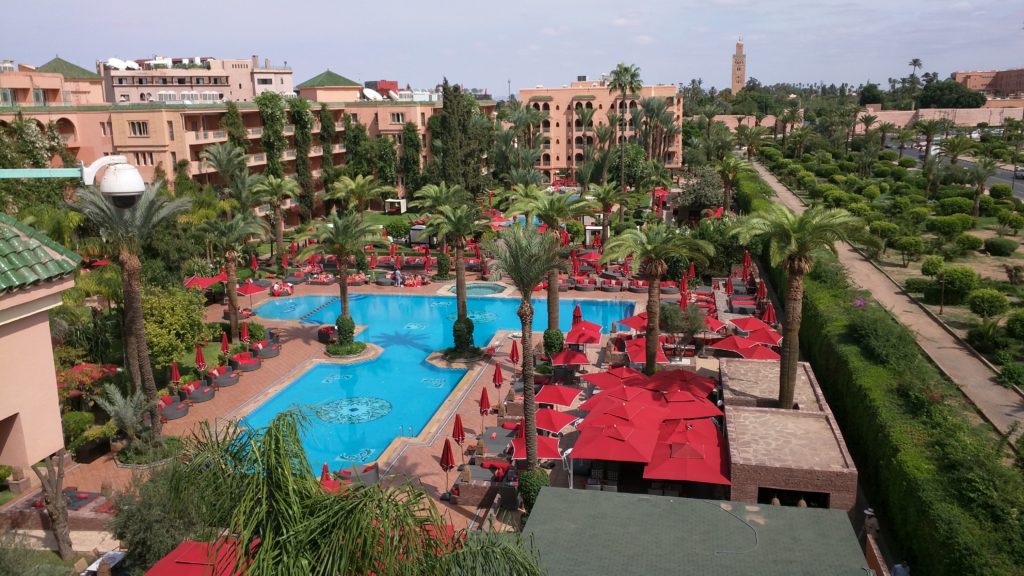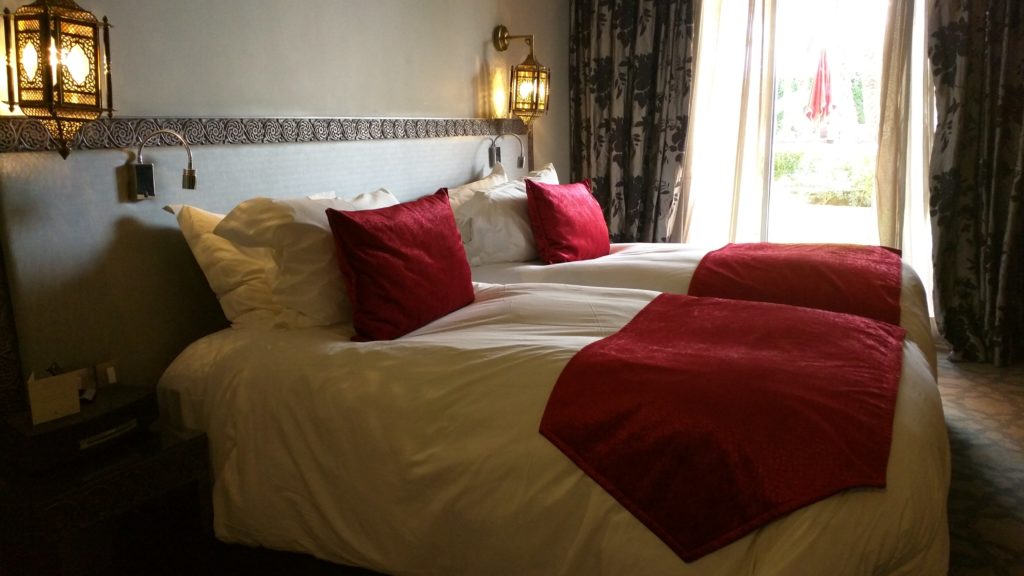 So, first things first. Let's find some Indian food! Most of the curry houses were closed at the time we headed out. Luckily, TripAdvisor told me there was a well-reviewed desi restaurant right in the city centre, called Les Jardin de Bala…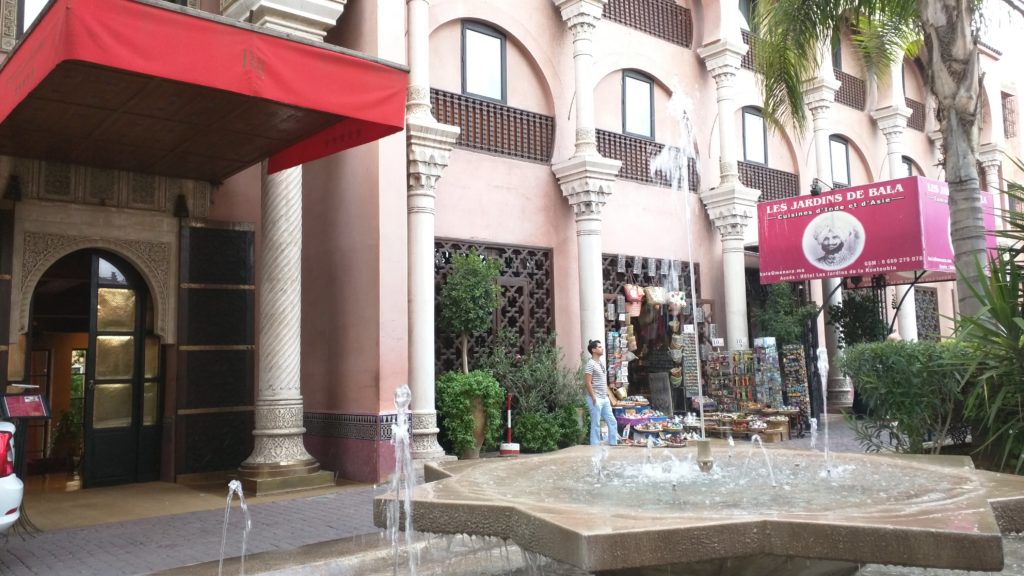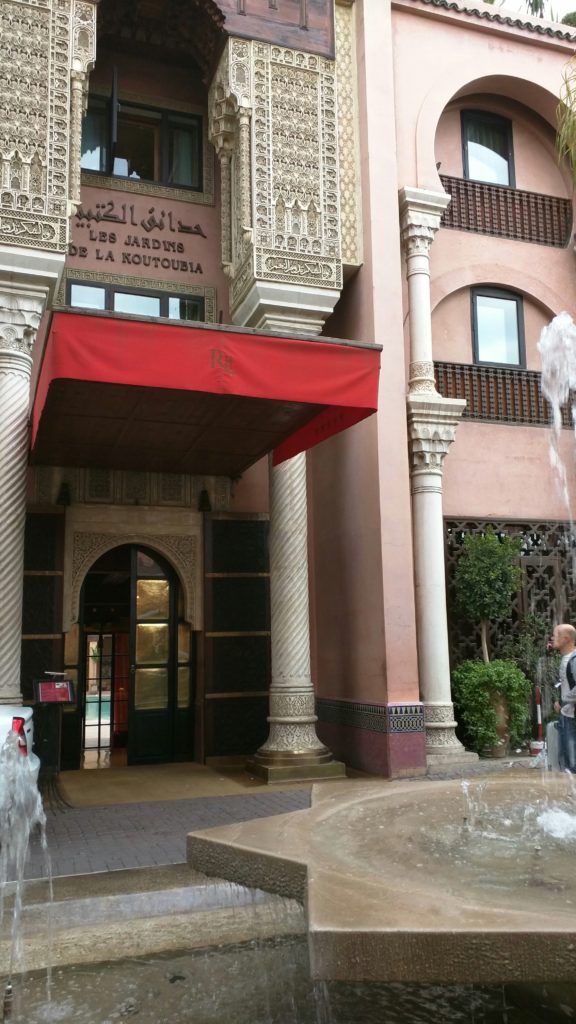 Masjid Koutoubia
The Koutoubia is the largest mosque in Marrakech. It sits on the western side of Djemaa El-Fna and was completed in 1199 after 15 years under construction. It has a beautifully landscaped garden, and getting to it can be a reasonably nice journey. If you're walking from the Hivernage district, head eastwards along the Avenue Hommane Al Fatouaki. The minaret stand 250 feet high and can be seen from all over the city. Surprisingly, it wasn't that busy for Friday prayers when I visited.
Djemaa El-Fna
Djemaa El-Fna square is the main attraction for visitors to Marrakech at the heart of the city. The whole place is one giant tourist trap. Always busy and bustling, crowded full of food, entertainment and so many, many scam artists. You can't walk a yard without being accosted by hustlers and fraudsters. You'll see local musicians, dancers, food vendors and scores of stalls selling a wide array of cheap souvenirs, worthless tat, and overpriced tours.
Expect to be accosted by women wanting to give you a henna tattoo, fake Berbers putting hats on your head, and cruel animal wranglers forcing you to handle their monkey (fnarr fnarr). And every one of them will hassle you for a massive payout. They're best avoided. Especially the henna tattooists, who use illegal and dangerous chemicals that could well burn your skin. But, if you do want a cheesy photo in a Berber outfit or with a snake around your neck then be prepared to part with some dirhams for the privilege.
One of the best ways to experience Djemaa El-Fna is to find a café on the edge of the square and head up to the top floor. There you'll get the best views and can watch the hullabaloo without getting harassed by hustlers.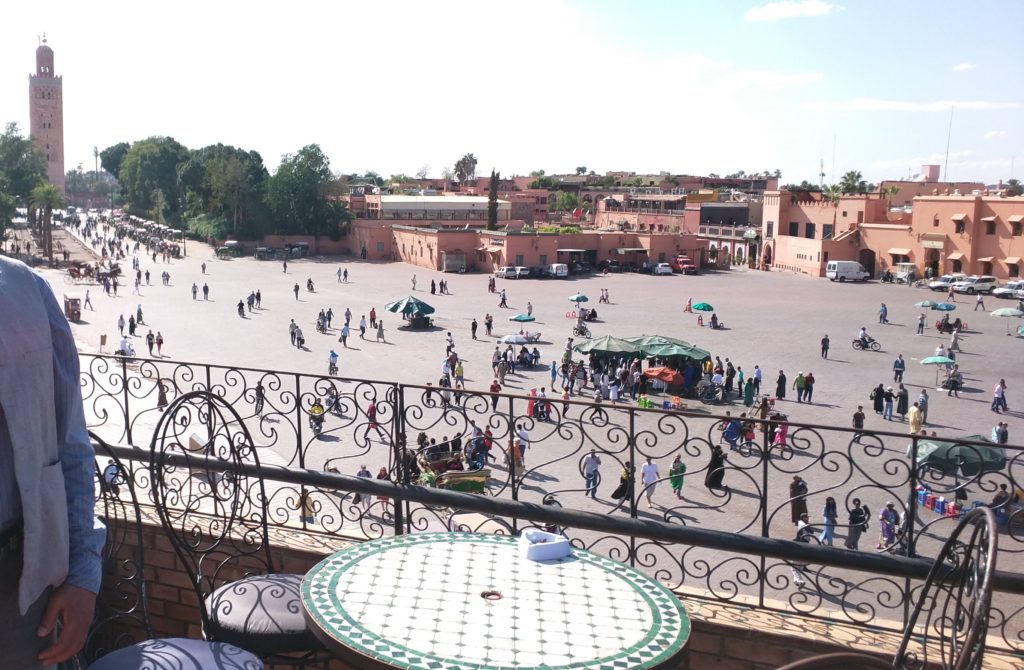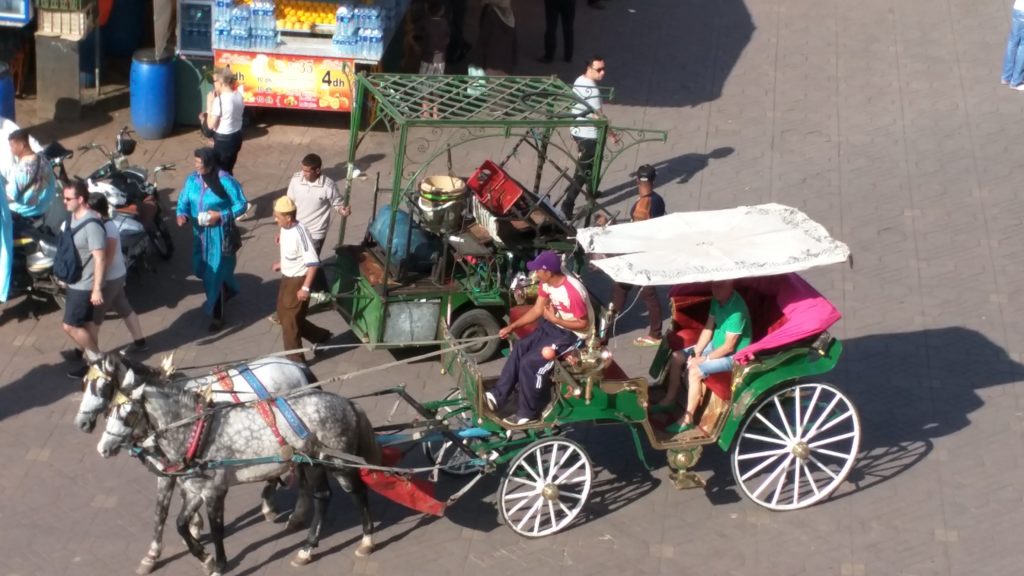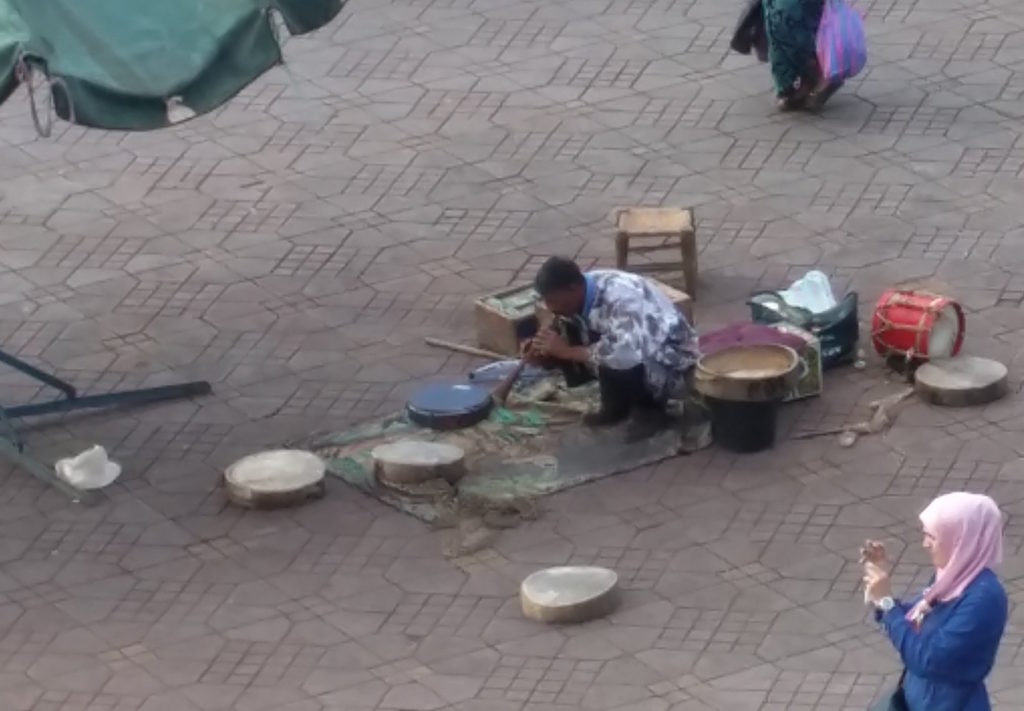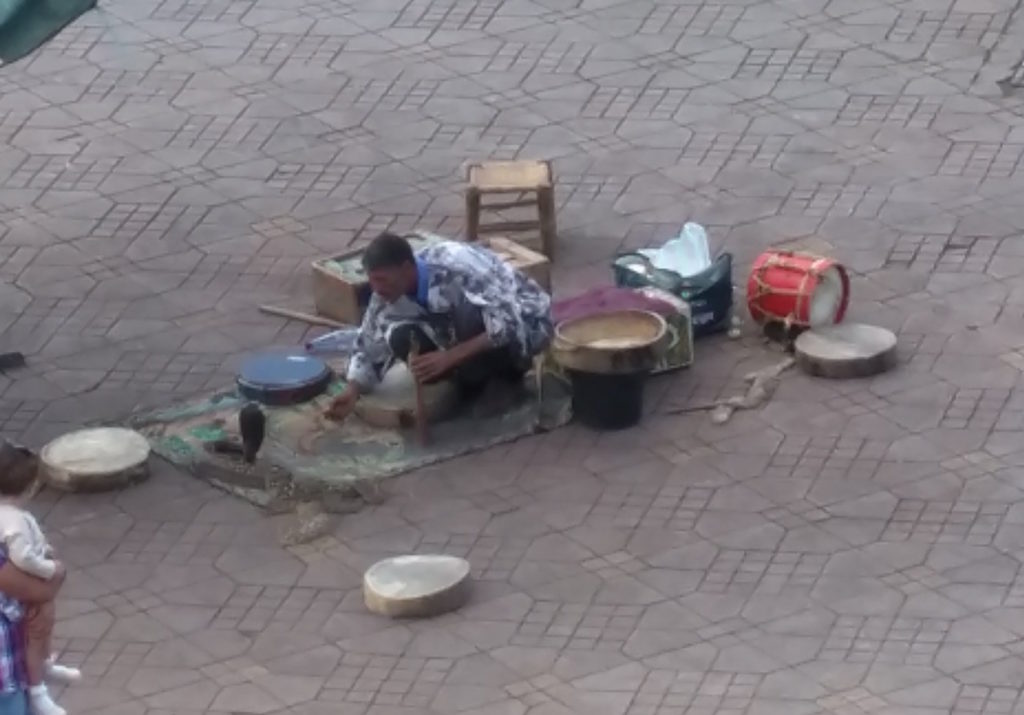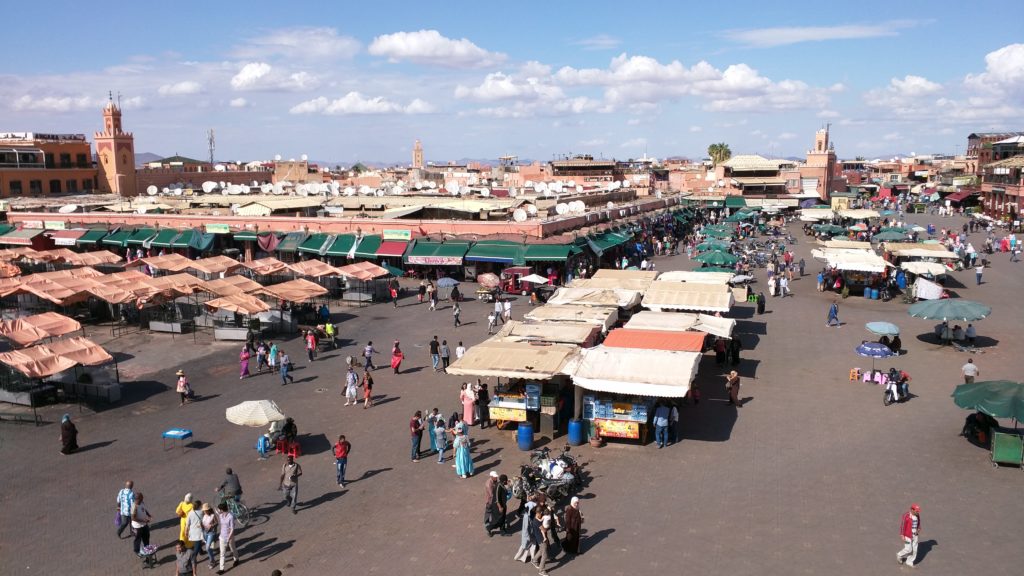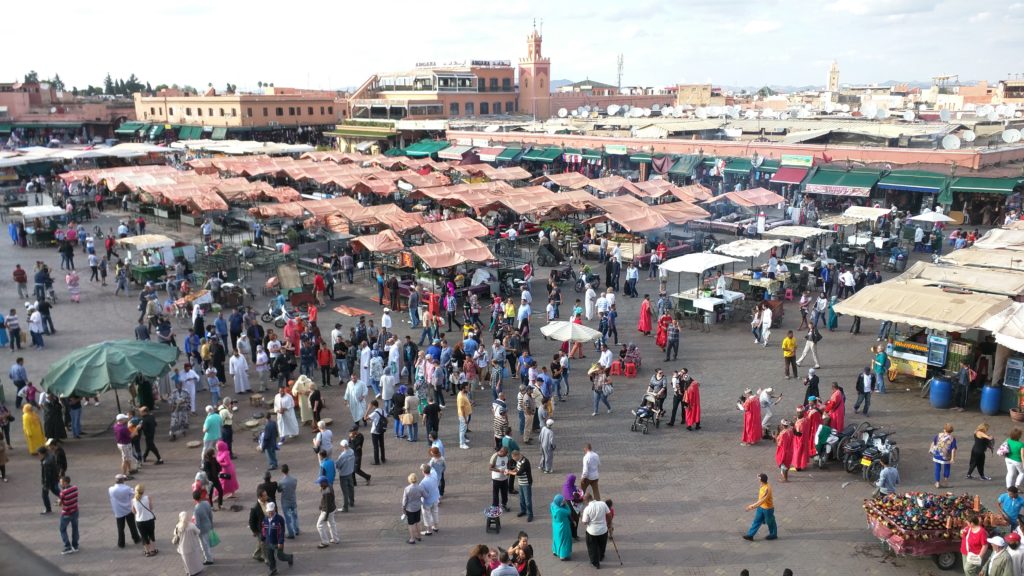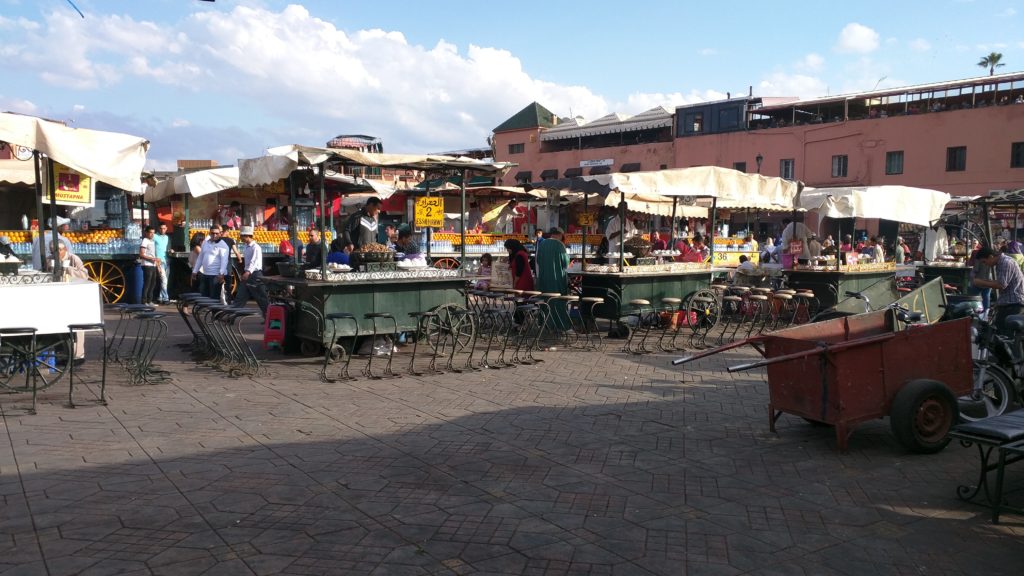 Saadian Tombs
Located on the southern side of the Kasbah Mosque and about 10 minutes walk from Djemaa El-Fna, the magnificent Saadian Tombs (Tombeau Saadien) are the final resting place for about 60 members of the Saadi royal family – not to be confused with the Saudi royal family. The complex was sealed off by a later king, who wanted to hide traces of previous dynasties that ruled Marrakech. Today it's one of the major attractions the city has to offer, thanks to the intricate woodworking and marvel monuments housed within.
Bahia Palace
Another popular attraction that's on every "must do in Marrakech" list is the 19th century Bahia Palace. Unfortunately, my photos didn't come out well this time around. However, you can always click here to see the post from my last visit.
Ben Youssef Masjid and Madrassah
Jardin Majorelle
Exploring Marrakech