My journey south from Marrakech towards the Moroccan Sahara was going to be in three phases. First we travelled through Tizi n'Tichka – the highest mountain pass in North Africa. Then we took a short detour to Aït Benhaddou, which is a fortified city that featured in lots of famous films like Lawrence of Arabia, Time Bandits, Gladiator and The Jewel of the Nile. And finally, we visited Ouarzazate – the Hollywood of Africa – to see the movie studios there. Ouarzazate is right at the edge of the Sahara desert.
Tizi n'Tichka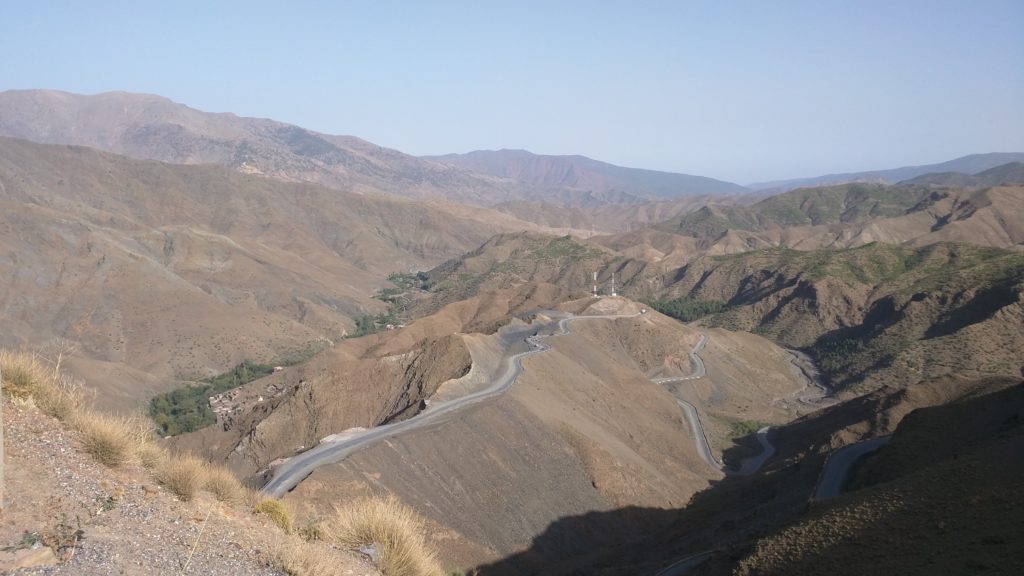 The Tizi n'Tichka mountain pass through the High Atlas mountains is Morocco's gateway to the Sahara Desert, and links the south-east of Marrakesh to the city of Ouarzazate. Tizi n'Tichka means "difficult mountain pasture" in the Berber language and, at an elevation of 7410 ft above sea level, it's one of the world's most dangerous roads. Which is why I was happy for someone else – with experience – to do the driving. Made all the more difficult by the huge amount of construction happening at various points along the journey. However, you also get to see some astonishing scenery along the way, especially when the mountain peaks are covered in snow (usually December to March).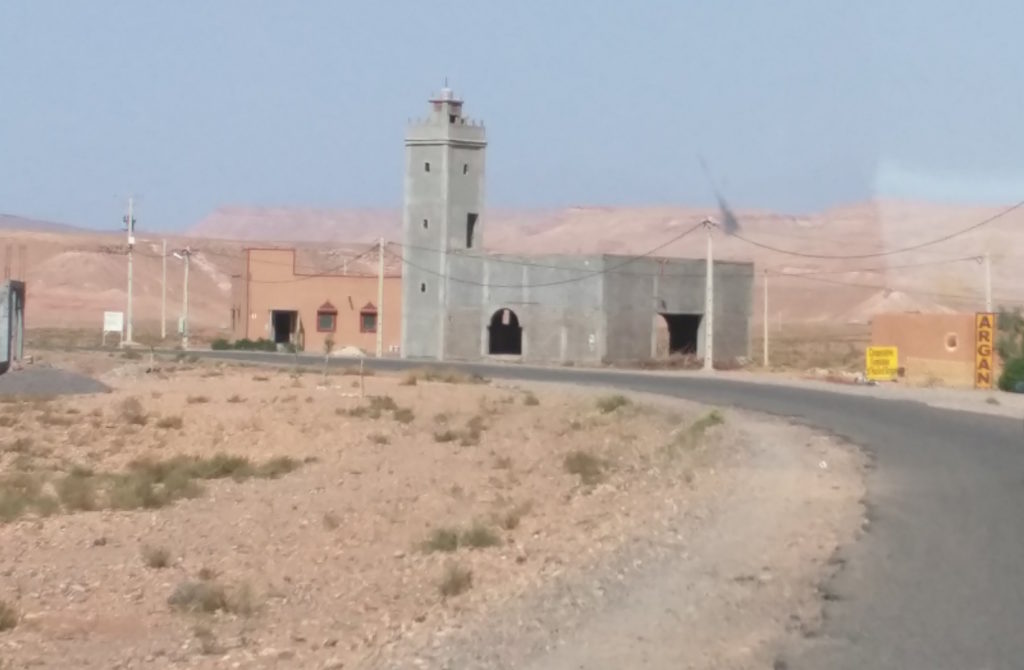 Aït Benhaddou
If you're a Game of Thrones fan, then this part's especially for you!
The fortified old city of Aït Benhaddou – featuring six Kasbahs within it – was an important stopping point along the old caravan route between the Sahara and Marrakech. Today it's a popular tourist attraction, with many coming to see it because it has served as a location for dozens of Hollywood films including The Mummy, Gladiator, Alexander, Prince of Persia, The Last Temptation of Christ, Time Bandits and many many more. Oh and a little show called Game of Thrones…
Ouarzazate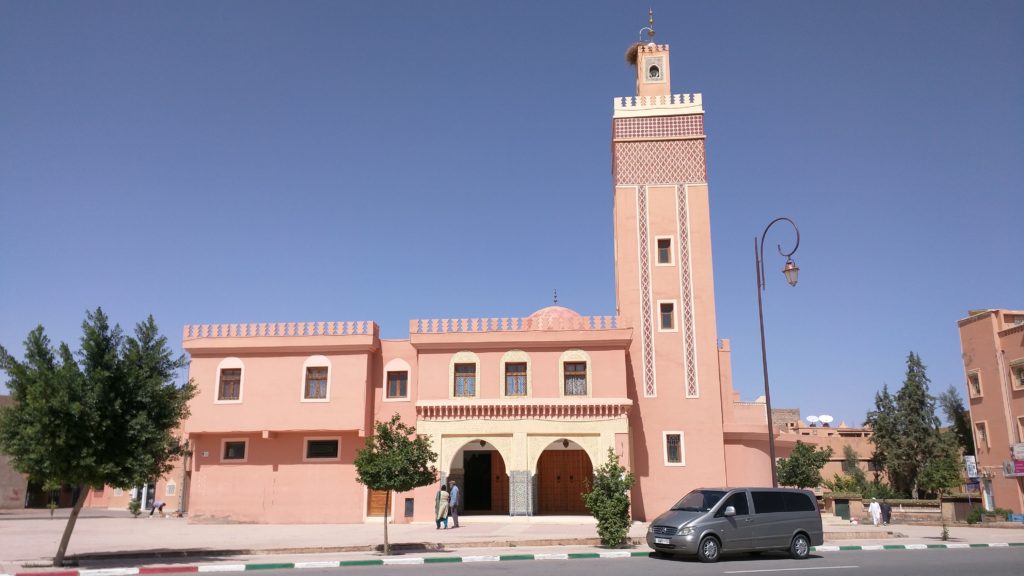 The city of Ouarzazate, just south of Morocco's High Atlas mountains, has been nicknamed "Little Hollywood" because it's home to many film studios and has been the location for so many American movies. It's also home to a large modern mosque that's worth a visit if you're in the prayin' mood. And afterwards you can head to the nearby Taourirt Kasbah, a 19th-century palace that has excellent views of the rugged local landscape that's so popular with movie-makers.
Atlas Studios
Our tour guide took us to see The Atlas Studios and venture behind the scenes of some of the biggest films and TV shows of all time. They were actually filming Game of Thrones here at the time, so we could only view that set from afar. However, there were also plenty of other movie sets we could freely walk through: Gladiator, Kundun, Ten Commandments, Cleopatra, Asterix and Obelix, and many more. And, if you're wondering… yes, it's all made of polystyrene!