Just two years after I started my little homemade podcast, we've finally hit ONE MILLION downloads !!!!

A huge THANK YOU to everyone who has helped me to reach this amazing milestone, including all my guests, supporters and listeners. And, of course, Apple iTunes for featuring us so prominently on their homepage for the last two years. ❤️❤️❤️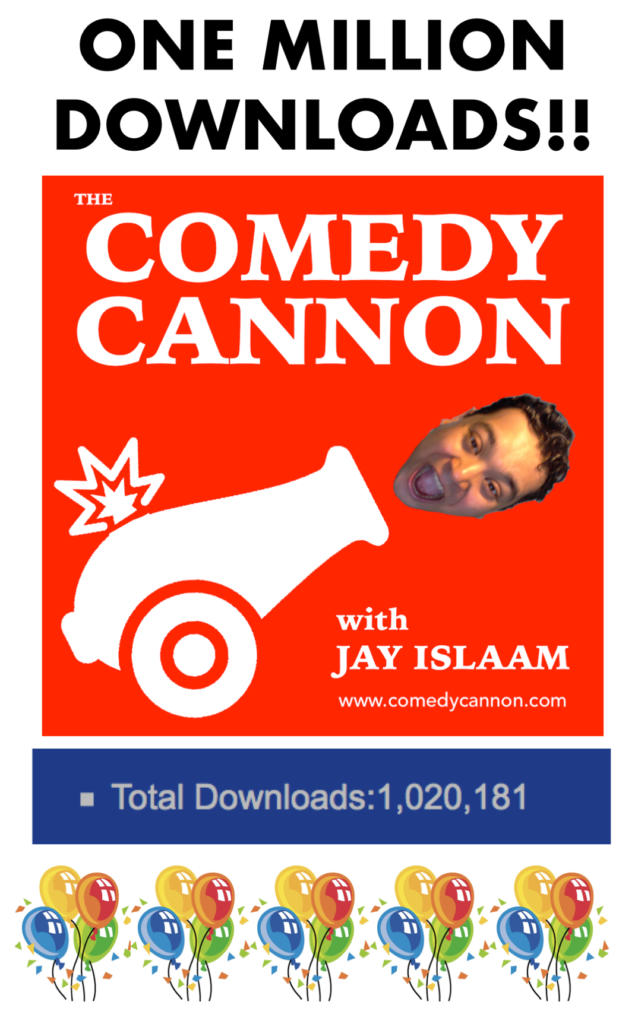 Click on the icon below to visit The Comedy Cannon.