Most people go to Greek Cyprus for the clubbing. I'm not most people. In fact, I hadn't even heard of Ayia Napa until after I came back home. Everyone assumed I'd gone to Cyprus for the hedonism and kept asking how drunk, high and laid I'd gotten in my week on the Med. I actually came to Greek Cyprus for the cultural and historic aspects – and also to visit Turkish Cyprus now that they'd changed the rules and you were allowed to simply walk across the border. Well, okay, not "simply" but it's relatively painless.
Click here to read about my visit to Turkish Cyprus.
Like the majority of visitors to Cyrpus I flew into Larnaca and, once again, got the usual #FlyingWhileMuslim reaction from the border guards that you'd expect. And when I asked why they'd waved through the last thirty people but were suddenly full of questions when my turn arrived I was bluntly told "because you might be a terrorist!" On demanding to see a senior manager to complain, I was led to the back office, where an old man made me wait less than 2 minutes before coming out, pushing my passport at me and aggressively declaring "Welcome to Cyprus" and pointed me to the airport exit.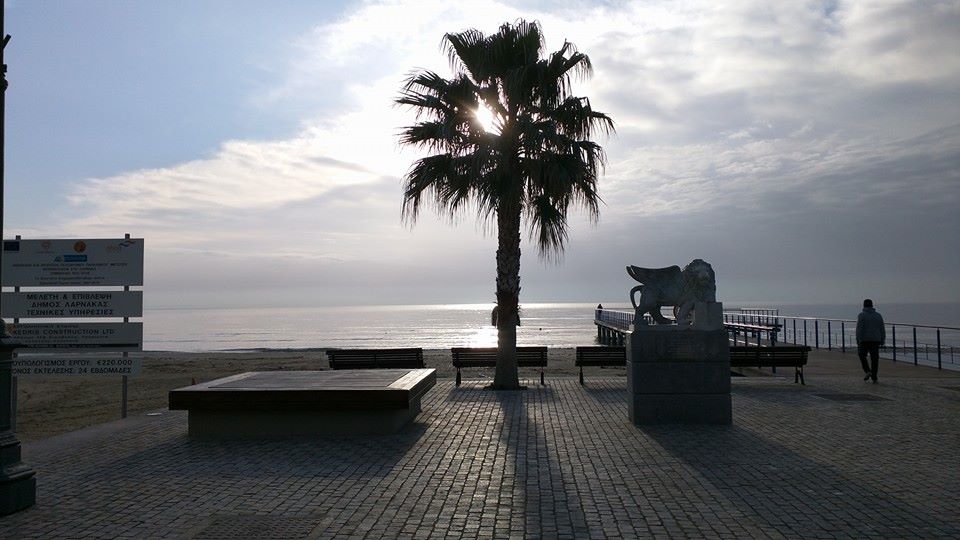 Cyprus is a little harder to navigate using public transport alone when compared with many other parts of Europe, so if you're the wandering type like I am then you might end up a little frustrated at times. But it's definitely do-able if you've got Google Maps and access to the bus timetables. I even managed to make it from the airport to my seaside apartment in Finikoudes on public transport. I was staying at the Sun Hall Beach Hotel, and they were kind enough to give me a seaview balcony apartment looking east, so I could watch the sunrise over the Mediterranean. And as there was a bus stop and a bus tour pickup point right outside, it was also the perfect base for island exploration.
Larnaca
Nicosia (south)
Limassol
Rural Cyprus