IGNORE ANY ADVERTS TRYING TO CHARGE YOU TO ACCESS THE USER MANUAL. SCROLL TO THE BOTTOM TO SEE THE MANUAL FOR FREE!!
I recently picked up a new remote control to use with my Amazon Fire TV Cube – which I highly recommend. However, the Amazon remote controls are all a bit limited. So I wanted to get a new bluetooth remote with a keyboard. Having bought a few different ones from ebay, which all turned out to be useless, I purchased a few remotes from Amazon itself which claimed to do the job. The only one I kept was the Auvipal G9F. It's not perfect by any means but it can "learn" commands from your existing IR remote controls.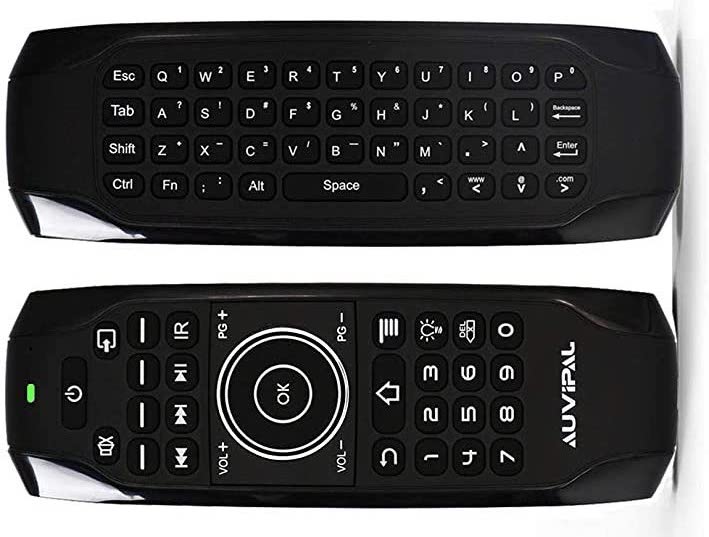 The fact it keeps connecting and disconnected from my Amazon Fire TV box multiple times a day is a bit annoying – but I think it just goes into standby mode to save power so disconnects. Also, the ability to duplicate infrared keys from your original TV remote is limited to about a dozen keys on the Auvipal, and none of the number keys can be programmed.
Anyway, the remote is really useful as it can control both my Fire TV box and (in a limited way) my TV. Despite the fact I can't really use the number buttons for my television, it does suit me more than the original Amazon remote, as I like to type when I'm searching for things. I'm still not converted to the "Voice Search" function. And the Auvipal remote control keyboard works perfectly. Also, it's great that I can recharge it using a micro-USB cable.
This post isn't really here to convince you to buy it. I'm just trying to perform a public service. Unfortunately, I temporarily lost the user manual for the Auvipal G9F and despite searching all over the internet I couldn't find a copy. So, for anyone looking for the manual, please see below. I hope this post saves you a lot of time, should you ever lose your instruction manual and need to search for it.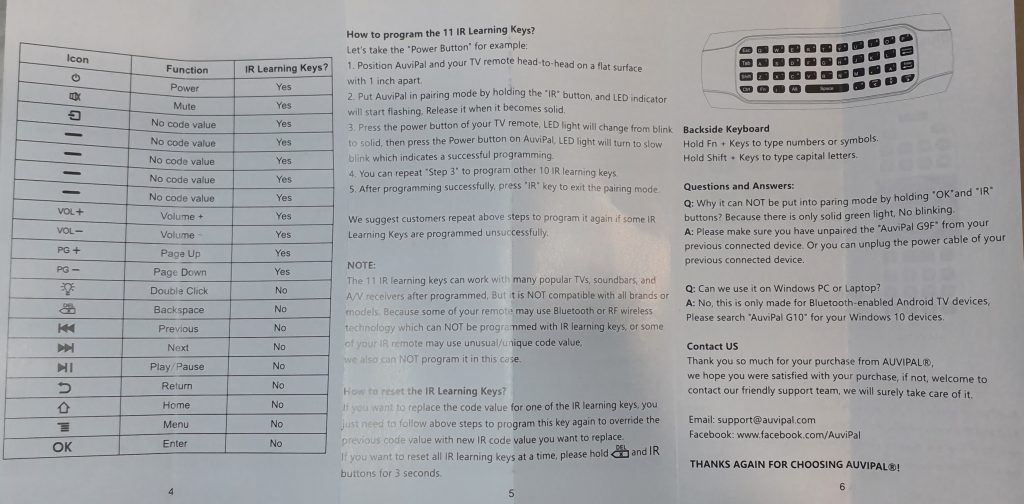 .